So apparently tractor & "farm" simulation games are really popular in Northern Europe. When I out of curiosity searched for
game-cam clips of SimTractor
, they were all set to Finnish happy hardcore or German metal.
Far be it from me to take a jab at gamers. Totally not the purpose of this entry. What I find kinda silly is what's going on developer-side. John Deere has
an entire suite of farm simulation games
for sale and a French company makes
SimTractor
which realistically simulates operating combines, sprayers, tillers and pretty much all those one-job beasts made by the world's biggest industrial farm equipment manufacturers (
Deutz Ag
and
Massey Ferguson
, to name a few). I'm not saying I haven't done my time with
WASD
, but I think that this sort of propaganda that showcases the 'technological fruits' of Agri-Biz and dubs it "farm simulation" is kinda fishy. And by fishy, I mean that fish meal has mercury in it, yo.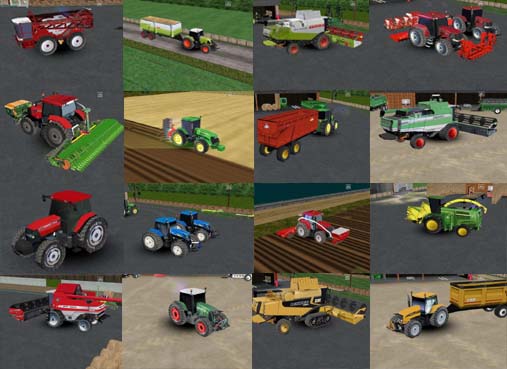 Depleting the soil of organic matter has never been so action-packed.